So before it get's a little too late and socially unacceptable for me to post my June favourites, I figured I would gather my thoughts and show you what I've been loving this month. And since we all know I have some OCD tendencies I decided to better organize this months favourites into different subsections!!
Beauty
I can't believe I am actually going to say this, but it's the truth. I actually haven't been wearing a lot of makeup this month. What, how, why you ask?! Well, the weather has been extremely hot and humid and that pretty much just means "makeup melt" (can I like copyright that as an official thing??). No matter how much powder or setting spray you use you're walking down a dead end. Also, the heat means a lot of pool/ sprinkler time which also means this pale skinned girl got burnt. And theres no use putting makeup on dry yet greasy red peely skin *shudders*. SO yes, the makeup blogger/ addict has been fairly makeup free. But of course that did not stop me from doing a little shopping/ playing around.
First up, we have my NARS single eyeshadow in Strada. I bought this baby awhile back, but haven't really used it all that much. But this month I've been doing a bit of a smokey eye with this and another matte purple from my Too Faced Joy to the Girls palette!
And then of course this wouldn't be a true Mirror, Mirror post if I didn't include some sort of lip product. This month I have been
loving
obsessed with NYX's black label lipsticks. I did a post over
here
on how amazing they are, but I just had to mention it one more time!!
As we know, I've been digging the whole vibrant, colourful look lately. So it wouldn't be right to skimp out on ya! This Milani Baked Blush in Delizioso Pink is just amazing. I don't know if it's the heat or it's just different than my other Milani blush, but this one is so creamy feeling! But once you apply it it is totally powdery. Obviously the colour payoff is insane and a little bit goes a long long way. I think this colour will be amazing in the fall/winter as well!!
Lastly, ladies, please let's take a moment to really give praise where praise is due. I don't know about you, but I see all of these amazing YouTube ladies mentioning a hundred different products and it's often hard to tell if they really are good products, or just really good endorsement deals. WELL I can't speak for every product but the NuMe curling wand stands alone in all of it's glory. I spotted mine at Marshalls for
waitforit.... $30!!!!
And I had a $10 gift card!
So I got a $200 curling wand for twenty-freaking-dollars!!! But what's more amazing is how fantastic this makes my hair. I don't want to give too much away because I really do want to do a full review, but I just had to include it in my favourites!!!
Fashion
If you've recently taken a look around the blog then you will know that I've been into an assortment of fashion items lately. For example, Louboutins (check out my shoe wish list
here
), high-wasted skirts (check out my skirt trend
here
), and fun patterns. In term's of what my wardrobe actually looks like (because of what I can actually afford) here is a bit of a breakdown. Skirts, skirts skirts, my daisy/ sunflowerish shorts, a grey cardigan for cold nights, a mix of appropriate heels & sandals.
This month I've decided to take a break on my bigger necklaces as it has been really hot, so it's all the focus has been on earrings. Since my hair is basically the equivalent to wearing a wolf on my head, I often have my hair in a bun (please see my favourite trend ever
"The Harper Beckham Hair Knot"
) and so I like to have cute earrings to show off/ take attention off my lack of hair effort.
TV
So here's the thing. I am currently unemployed. And off for summer break. So needless to say I have a ton of free time on my hands. And if you know me, you know I am obsessed with film.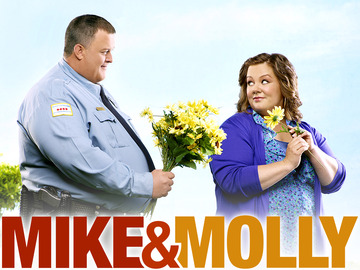 I started off this month by watching the entire series of Mike & Molly. I'd like to start this off by saying, is there anyone who doesn't love Melissa Mcarthy?! If you're a movie/film buff like me you will know that this is one of those series that is more funny than it is good. If you really like to get into a show and feel fully involved, this probably isn't worth your time. But it will definitely give you a good laugh and let your mind unwind if you've had a crappy day.
I'm almost embarrassed to say my next TV favourite because I know there is already a
huge
following behind it. But I decided it was time to finally get into Scandal. And oh baby, have I been missing out! I watched the entire first season last night... Yeah, that good. If you love law, politics, lies, suspense, mind-twisters, amazing acting, and good fashion then you must give Scandal a try!!
Books
So, here's the thing. I am still reading the Divergent series. I am about halfway done Insurgent. It's... meh. In all honesty it's only taking me this long because it's not that good. I'm still invested in the characters and what happens so I want to finish it, but I find myself skipping multiple paragraphs/pages at a time just to get to some dialogue.
But the good news is, I did get around to reading The Fault in Our Stars by John Greene and... wow. I know there are far better reviews than any I could give, but just trust me when I say if you haven't read it yet, you should. I read the book in about a day and a half. It is very well written and has very few (if any) slow parts. I just want to say, that it is not your typical cancer book. Of course after a few chapters you may be able to anticipate the ending, but the eloquence that Greene has in writing about such an overdone subject is just beyond any negatives. If you're timid to read it because it became such a big Hollywood film, I would just say, completely disregard that. The book has enough merits to stand alone from the movie.
Blogger
After my brief "hiatus" I am so happy to be back to blogging & writing. But, I think there's another aspect to being a blogger that I've missed. I've missed exploring other peoples blogs and opinions and reviews and tips. I have found so many amazing blogs this month (which if you take a peak at my blogroll you will not be disappointed). But I really just wanted to mention
The Sunday Chapter
written by Angela and
Thirteen Thoughts
written by Paula. These ladies have amazing blogs & I really aspire to put out the kind of quality that they put out. They also have amazing photo's and I am so jealous of their natural photographer talent. Please, go check them out and leave them some love!!
xoxo
-A